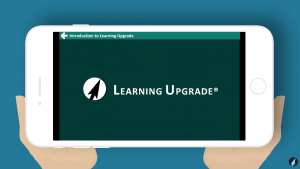 Learning Upgrade is a fun, effective way to learn English. You can use this tool and go all the way through HS level reading and math. 
 Download the FREE app to your Android or iOS device. Select GET STARTED and pick the skill you want to build first – English or Math.  Pick a starting level or take a placement test.  Before you begin you'll have the chance to create your account.  Use CLASS CODE 6600454 when you create your account. NOTE: Accounts that go unused for four weeks will be discontinued.
The resources listed below are presented in English. Use them with Learning Upgrade to support your study.
For additional tutoring to improve your reading skills, also consider our
READ BETTER
program.